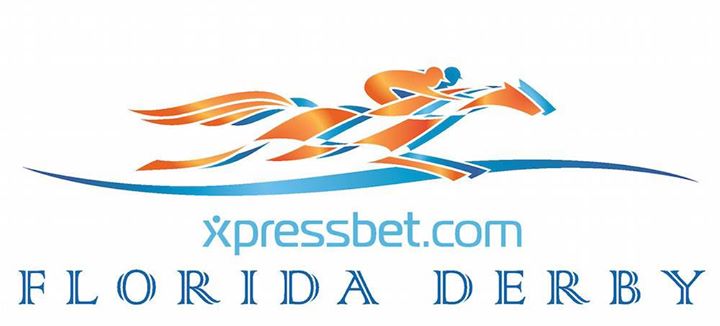 March 31st, 2016
Coming this Saturday will be the most intriguing race thus far this year when the top two Kentucky Derby contenders, Nyquist and Mohaymen, square off in the Florida Derby. It is very unusual for the consensus top two to meet before the Kentucky Derby as owners usually opt for the past of least resistance–a different Derby prep race and a better chance for 1st place money. Since both horses are undefeated, this is must-watch TV.
Mohaymen should be the race favorite, having already raced at the 1 1/8th mile distance as a 2 year old and also having two races of experience at Gulfstream Park. Whoever wins this race will be the heavy Kentucky Derby favorite will be from here on out. I expect the final race time to be in the 1:48 range provided it is run on a dry, fast track. Below are the post positions and morning line odds. I expect Mohaymen's final race odds to lower, probably to 4/5.
Florida Derby – 1 1/8th Mile – Race #14 Gulfstream Park April 2nd – Post Time: 5:48PM CST
Post Position/Horse/Weight/Jockey/Trainer/ ML Odds
1. Sawyers Mickey (122) Spieth/Walder 30-1
2. Fellowship (122) Lezcano/Gold 15-1
3. Majesto (122) Castellano/Delgado 20-1
4. Nyquist (122) Gutierrez/O'Neill 6-5
5. Copingaway (122) Vasquez/Mejia 50-1
6. Chovanes (122) Zayas/Navarro 30-1
7. Takeittotheedge (122) Gaffalione/Romans 20-1
8. Fashionable Freddy (122) Juarez/Zito 30-1
9. Mohaymen (122) Alvarado/McLaughlin 1-1
10. Isofass (122) Leparoux/Abbott 30-1
Commentary: Overall, I think this race will shake out in this order: 1st- Mohaymen, 2nd-Nyquist and 3rd-Fellowship. But Fellowship, who has finished 3rd to Mohaymen in his last two starts at Gulfstream, could be a surprise in this race. So I would recommend playing a $10 Trifecta 4/9 over 2/4/9 over 2/4 that would cost $30. There will be a lot of 9 over 4 Exactas or 4/9 Boxed Exactas played in this race–I may play some too. However, if Fellowship can bust up the perceived Mohaymen-Nyquist 1-2 Finish, your Trifecta will pay out very nice.
If you want Superfecta advice, I would probably place a $5 straight Superfecta bet of 9 over 4 over 2 over 3/7/10. That will cost $15. I just don't see this race as a great superfecta betting race with two low odds horses expected to finish 1-2.
–Michael